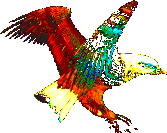 ©


Loudspeakers & transducers. Preface.
This page will be written soon.
Information given is generally brief & is based on our experience. If you spot any factual mistakes or 'typos' please feel free to let us know. We are not perfect & won't sulk over constructive criticism.
All Brand & Model names are Trademarks and/or Copyright of their respective owners.
Regards & thanks for reaching our Site, an ongoing project.
Watch this space.
Courtesy, Excellence & Value.
The standard others are judged by.
Speakers. Updated on the 15th of May 2005. © Ron Lebar, Author.